Sukhoi Su-31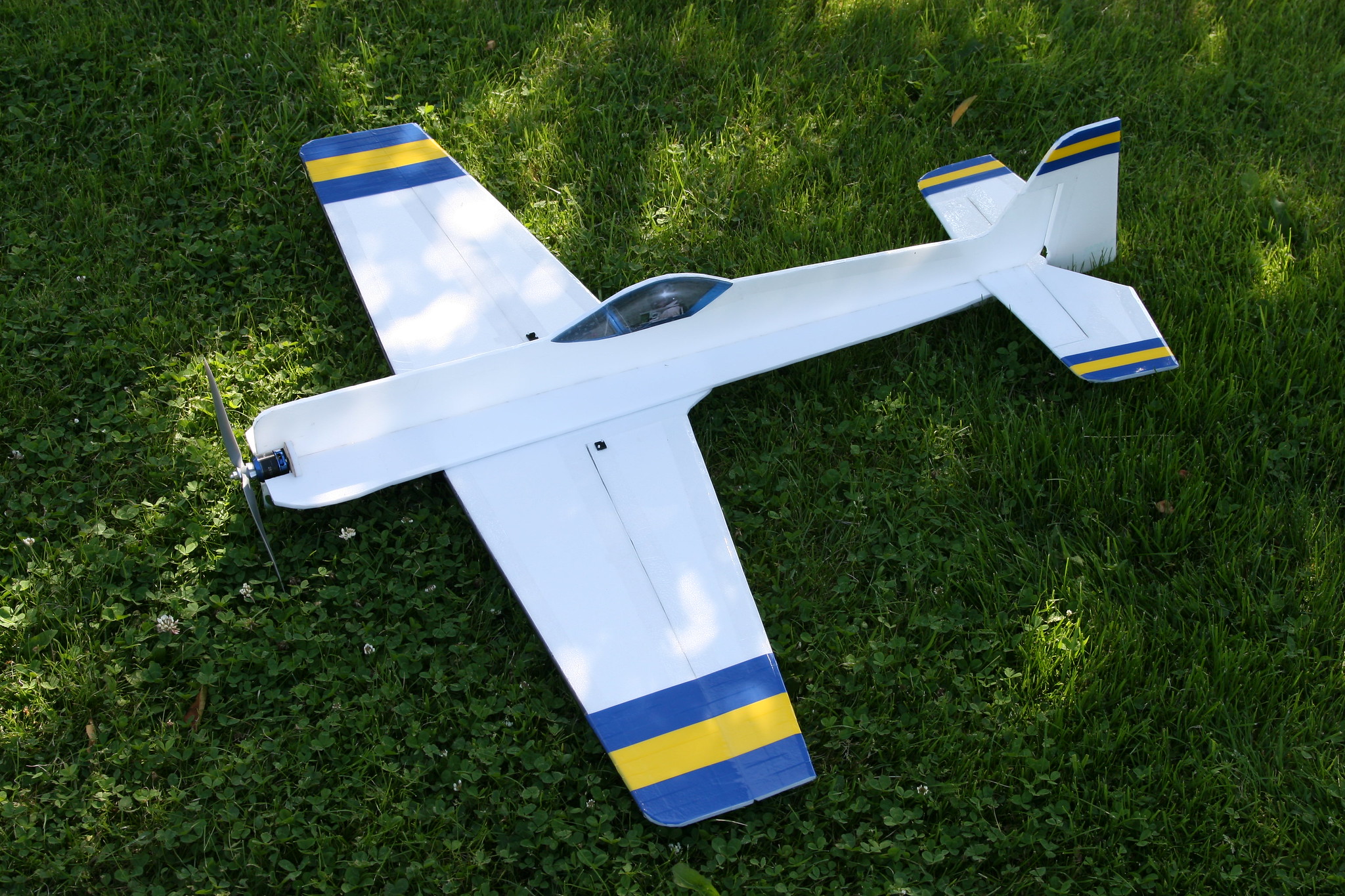 Description
The Sukhoi Su-31 is an aerobatic 3D plane that is intended for outdoor use. Build it from the plans attached below.
I have marked out a slot for the motor, but you might want to modify it to for your particular motor and mount. I have included a motor mount that fits the slot.
This is quite a large model, so make sure to user proper reinforcements on the wing and elevator, like stiff carbon fiber rods.
The dimensions of the slots and tabs are made for 6 mm depron.
Data
Wing span

105 cm (41 inches)

Length

98 cm (39 inches)

CoG location

5.7 cm (2.2 inches) behind wing leading edge
Build instructions
Not available.
Forum discussion
http://www.rcgroups.com/forums/showthread.php?t=1058716
CAD images
Build images
Not available.
Model images
Artwork
Plans
License
All my plans are published under a Creative Commons Attribution-NonCommercial-ShareAlike license.
You are free:

to Share — copy and redistribute the material in any medium or format
to Adapt — remix, transform, and build upon the material

Under the following conditions:

Attribution. — You must give appropriate credit, provide a link to the license, and indicate if changes were made. You may do so in any reasonable manner, but not in any way that suggests the licensor endorses you or your use.
NonCommercial. — You may not use the material for commercial purposes.
ShareAlike. — If you remix, transform, or build upon the material, you must distribute your contributions under the same license as the original.
In plain English this means that
you are free to download my plans and build airplane models from them
you may not use my plans for commercial purposes
if you make any changes to the plans and want to publish or share your version you have to

attribute me as the original designer with a link to this web site
release your version under the same or similar license to this one